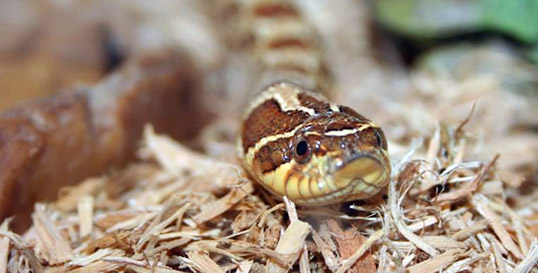 Meet Copper, our Western Hognose Snake.
Hognose snakes are relatively small, stout-bodied snakes found throughout the Great Plains states of the U.S. from Canada to Mexico. Their color and pattern is highly variable from subspecies to subspecies, although most specimens appear much like the infamous rattlesnake to the untrained eye.
These snakes get their common name from the modified rostral (nose) scales that are formed in an upturned manner, providing a very "hog-like" look. Additionally, this adaptation makes these snakes adept burrowers, which is a useful skill when hunting or seeking refuge from the elements.
Share